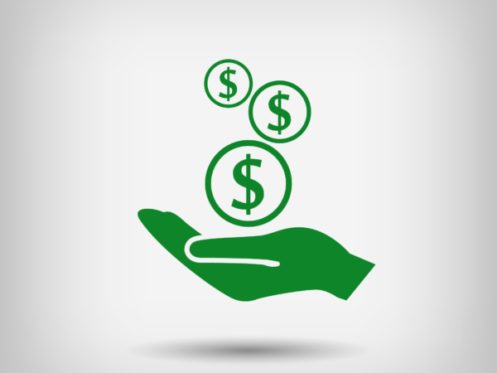 Are you having to make frequent repairs to your HVAC system? Is it more than 10 years old? Are you having to endure cold and hot spells in certain rooms? These types of problems could be a sign for you to upgrade to an energy-efficient HVAC system, so you'll want a professional to come to your home and evaluate your AC's performance. Replacing an inefficient, old unit with an Energy Star-rated model could save you hundreds each year on your energy bill, as well as make your home more comfortable to live in.
HVAC units have different types of equipment and parts that can wear over time. In fact, the average lifespan for a system is around 12 to 15 years. However, older-model units can develop issues even before they reach their average lifespans.
Today, with the innovative HVAC technology that's out there, every couple of years you'll see next-generation equipment being introduced to the market. They're sleeker, more efficient, and modern. They frequently meet Energy-Star energy-saving standards, and they are generally compatible with programmable thermostats.
Reasons to Upgrade to an Energy-Efficient HVAC System
There are a number of reasons why you would want to upgrade to an energy-efficient HVAC system, particularly if your unit is outdated or old. Below are eight benefits of upgrading to an energy-efficient HVAC system.
1. Provides Energy Savings
In certain cases, the older your unit is, the more energy you'll need to use in order to keep your home warm or cool. By upgrading to an energy-efficient unit, you'll notice a significant difference in your energy bills. Upgraded units run faster, better, and more efficiently.
All components of the HVAC system are manufactured to meet the most recent energy-saving standards. In fact, you may be able to decrease your energy use by up to 50% by switching to high-efficiency HVAC systems and taking other actions to maintain a cool home.
This can mean your new system may pay its initial expense back within five years due to the savings it provides you. For some units, this payback period can be less than five years, but this depends on the size of your HVAC system and your home dynamics.
2. Improves Health
Untreated air in your house can harbor harmful contaminants such as dust particles, fungi, mold, and bacteria. By upgrading your HVAC unit, you'll notice less illness due to mold and mildew, a decrease in allergy and asthma symptoms, and better overall health.
3. Improves Indoor Air Quality
You'll improve the indoor air quality of your home by upgrading your HVAC system. And, while you can do the same thing by cleaning the furnace, replacing the filters, and cleaning the pipes, an old HVAC unit will still operate like an old HVAC unit.
By upgrading your HVAC unit to an energy-efficient one, your new filtration system will help prevent mold growth, remove dust, dry up any excess moisture, and improve air quality in other ways. Good air quality is essential for all individuals, particularly for people struggling with dust allergies or asthma.
4. Increases your Home's Value
Whether you're planning on selling your home in the near future or you're planning on living there for a while, you can still provide your home with extra value by upgrading your older HVAC system. It provides a healthier living environment and helps save money on energy bills.
5. Reduces Noise
New HVAC models are manufactured to keep noise to a minimum due to their sound-absorbing, high-tech materials, unlike older HVAC models. The heating and cooling are better than the older models, too, and without disturbing noises.
6. Is Environmentally Friendly
The latest HVAC systems are also environmentally friendly. They often use only two-thirds of the fuel that older models use, which translates into more savings and less carbon footprint. Energy Star-certified HVAC systems are a minimum of 15% more efficient than those that don't meet Energy Star certification standards. If you're an individual who is eco-conscious, you may want to consider upgrading your HVAC unit.
7. No More Worries of Emergency Replacement
During the summertime, if your HVAC unit breaks down, this could mean very uncomfortable days or weeks ahead for you. You'll have to hire a professional HVAC technician to come to your home and identify the cause of your unit breaking down.
If it turns out that your system is beyond repair, you're looking at a complete emergency replacement during a very hot time of the year. Not many people are prepared for an emergency breakdown like this, and it can take a serious toll on your comfort and pocket. Don't wait for an emergency breakdown to upgrade your HVAC system.
8. More Options
High-efficiency HVAC systems come with a number of options. They provide the most innovative technology, introducing everything from geothermal to solar technology into your household. They help you stay in control of your home's temperature throughout the day (even when you're not home) with programmable thermostats. There are various other options available to you by upgrading to an energy-efficient HVAC system.
How to Properly Upgrade to an Energy-Efficient HVAC System
If your professional HVAC technician tells you it's time to upgrade your system, you'll want to discuss your options with them. Most energy-efficient systems will combine an electric unit for cooling and a natural gas furnace for heating, but many Austin, TX and surrounding area homes use air-source heat pumps.
Also, while a more energy-efficient unit is a good idea, many people become tempted with larger HVAC systems that are more than they need for their home's square footage. An HVAC unit that's made for a larger home won't operate well and can actually cause your home to be less comfortable since it cycles on and off frequently.
Your HVAC unit also serves as a dehumidifier. A system that is oversized will cool your home too fast and will then prematurely shut off. This means the incoming air will not be dehumidified completely. The combination of moistened air and colder surfaces in your home can lead to condensation and the growth of mold. If mold spreads to joists or drywall, you may end up having to face a large repair bill.
Call in the Professionals
If you're considering an energy-efficient HVAC system upgrade, it's important that you let the professionals take care of the job. Improper installation can decrease the efficiency of your system by as much as 30%. This would then cancel out any savings you can expect from the more efficient model upgrade. Always leave the HVAC installation job to an insured, licensed HVAC professional.
Austin-area residents can rely on Trusted Heating & Cooling for quality services from a trusted heating and cooling company. Our licensed experts offer phenomenal services to our customers. From AC repair, installation, or maintenance to new heating equipment and furnace services, we can help you with your HVAC system needs. We even provide assistance with new and existing ductwork and mini-split systems. Contact Trusted Heating & Cooling today to request your desired service.