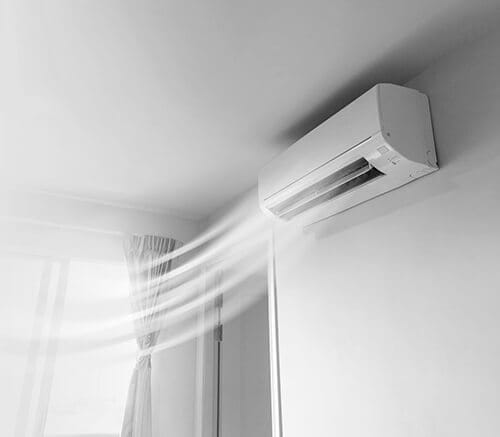 Are you considering buying a mini-split AC in Austin, TX? Modern technology makes them more efficient than ever before, but it's important to know what you're getting into. While it has a lot of pros, it has a few cons as well. Depending on your situation, however, that may not matter to you. A ductless air conditioner, also known as a mini-split, is a type of HVAC system that uses an outdoor unit and an indoor unit. The outdoor AC unit is often installed on the outside wall of the house, and then there's an indoor unit, or multiple indoor units, in the home. A system like this can be a great choice for homeowners who live in areas where central air conditioning isn't available or isn't as efficient as it could be because of heat-sapping concrete floors.
Mini-Split AC System in Austin
When people think of air conditioning, they often picture a huge piece of machinery that takes up a lot of space in their homes. But central air isn't always the best option for every home. In many cases, a mini-split AC is a better option than traditional central air.
They're more energy-efficient and can cool your home more effectively than a large central unit. Plus, they're easier to install and require less maintenance than large central units. If for some reason central air is not appropriate for your home, a ductless air conditioner can handle the job just fine.
There are numerous reasons to choose a mini-split system over a traditional AC:

Easier to install
More energy efficient
Compact in size compared to central AC
Require less maintenance
Don't require ductwork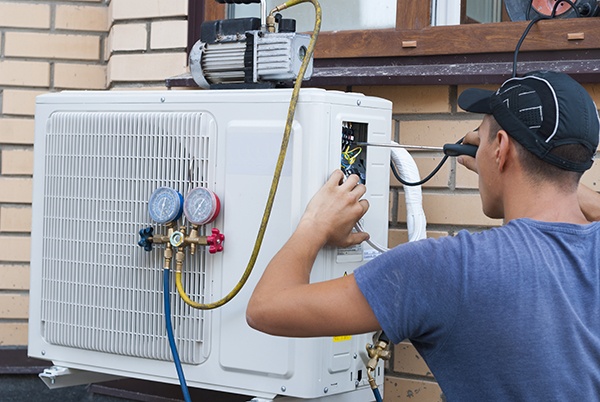 Expert Mini-Split Installation
At Trusted Heating & Cooling, we carry and install top-of-the-line heating and cooling systems because our customer's comfort is our top priority. We value our customers and have built our business on providing excellent service to the residents of Austin. Our motto is "Honesty, Integrity, and Respect." We will discuss your options for a new cooling system based on your preferences, and what is recommended for the size of your home. We will never try to talk you into a large purchase simply to make money.
No matter whether you live near St. Edward's University or the LBJ Library, we're just a phone call away. We serve Austin and the surrounding area and can be at your home in a short amount of time to assess your current air conditioning system and determine if a ductless air conditioner is appropriate for your home.

It's no secret that it's hot in the summertime. Call Trusted Heating & Cooling today to find out how we can help you get a mini-split AC in Austin.