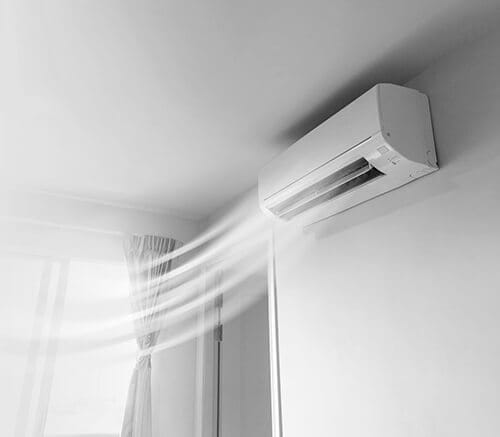 Let Trusted Heating & Cooling install your new mini-split AC in Round Rock, TX. Are you looking for a new and improved way to cool your home? High summer temperatures can be dangerous if you don't have an effective cooling system. We understand how important it is to keep your home cool and comfortable. That's why we offer top-of-the-line mini-split services you can rely on.
Round Rock Mini-Split AC
Mini-split systems allow you to better control the temperature of specific rooms in your home. Rather than relying on ductwork, these systems transport cool air directly into your living spaces through individual handlers. Air is pulled into the outdoor compressor/condenser and cooled via refrigerant lines. This refreshing air is pumped into your living room, bedroom, or kitchen until the designated temperature is reached.
Ductless systems are easy to install and can be connected to multiple indoor air handlers. These systems can even be installed alongside existing central air conditioning to improve your temperature control and comfort during the summer. Keeping your home safe for your family can be stressful. Modernize your home with an amazing new ductless system in Round Rock.
Here are some of the great benefits of mini-split AC systems. Contact our team to learn more about your ductless installation options:

Improves air quality
Lowers energy wastefulness
Highly customizable
Easy maintenance requirements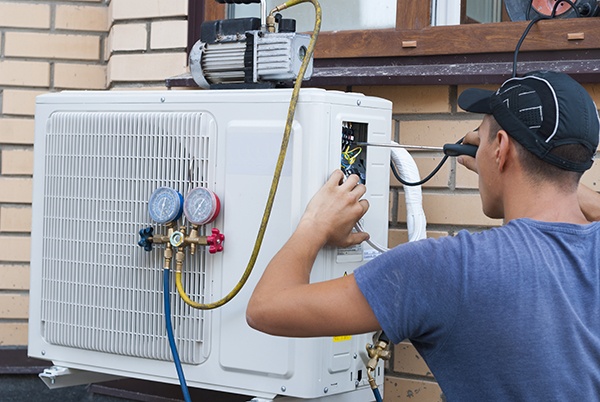 Ductless systems have been around for decades but have recently become popular due to their innovative flexibility. These systems are perfect for any size of home or property, allowing you to find the ideal level of cooling comfort during the summer. You'll also have an easier time keeping other structures comfortable, like your mother-in-law suite or guest home.
These systems are compact, easy to clean, and don't require an invasive installation process. By optimizing your home's cooling system, you'll also be able to cut down on monthly energy costs. Improve the way your home uses air conditioning by investing in a new ductless system.
Professional Mini-Split Team
Trusted Heating & Cooling is ready to take care of all your cooling questions and needs in Round Rock. We're one of the most trusted cooling companies in the area. Since 2013, we've provided expertise, quality products, and friendly service. Our team is passionate about delivering an exceptional customer experience each time you call us. Our commitment to top-notch service has earned us an A+ rating from the Better Business Bureau. Our experts also provide heating services!

Lower your energy bills this season with a new ductless system. Call us today to schedule an appointment for a mini-split AC in Round Rock.