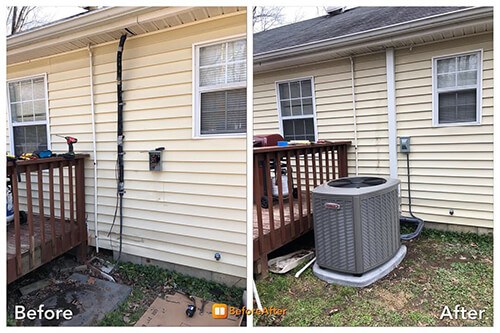 For timely HVAC Installation Services in the Round Rock, TX area, call Trusted Heating & Cooling
The single most important feature of any air-conditioning system is the installation "period".
Consumer Reports conducted a study and they found that they couldn't even effectively rate central air-conditioning systems because only 15 to 20% of how well or how long they operate, has to do with the brand itself.
Because these units show up to your home in boxes, we have to retrofit them into your home as per local code and manufacturer specifications. This pretty much makes us the final phase of the manufacturing process. If a new a/c system is not installed properly, it will never run and operate the way that it was designed.
At Trusted Heating & Cooling, we take steps to ensure that your new installation is within the top 10% of quality installations in the country.
Our installations are award-winning and have one of the lowest warranty ratios in the state of Texas.
We install industry-leading, name-brand equipment and use only the best of quality materials to accommodate the new system.
Our installations take a little longer but it's time well spent to ensure that our clients get what they pay for.
Check out our client testimonials and see what others are saying about our installations.