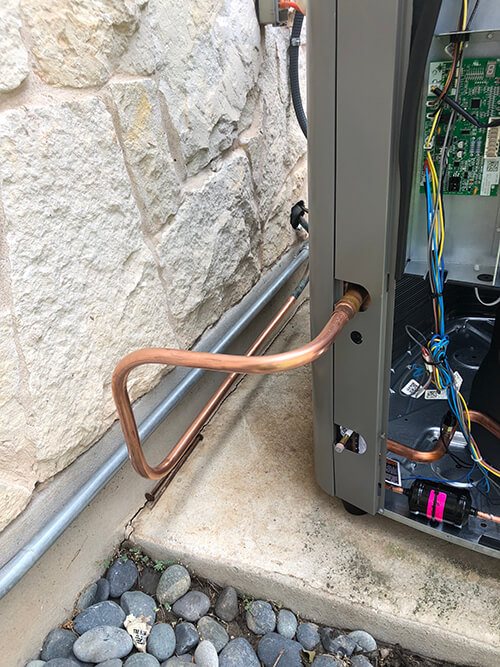 HVAC Maintenance Services in the Round Rock, TX area
Call Trusted Heating & Cooling for Service!
The caring for and maintaining of an air-conditioning system is very similar to caring for and maintaining your vehicle. If you never changed the oil in your car, how long would you really expect it to last?
Heating and air-conditioning systems contain components that wear, fatigue and fail. These components need to be tested, monitored, cleaned, and replaced to prevent inconvenient breakdowns as well as maintain peak performance and efficiency.
If you are not ready to install a new HVAC system, maintaining your old one can add years to its life and make it a little more efficient.
Here are just a few things that we address during maintenance…

Inspect/replace the air filter
Clean outdoor coil
Clean/blowout drain
Inspect electrical components
Check refrigerant level

Check Compressor and motors
Check static pressure
Inspect furnace and all heating components
Inspect ductwork